Nevadan Depends on Nevadans
When I became a new Nevadan in 2012, I didn't discard my roots from being raised in the Wild West of Arizona. Nor did I throw away my years on this earth as a proud American, Old Reagan Republican and Veteran.
When I moved to Nevada, I found home… and dropped anchor…
I don't spend time trying to quote or compare myself with others… When making the lifelong decision to become a Nevadan. It was a felling of enjoyment, satisfaction and self-empowerment. It was a felling of new beginning with understanding everyone before me has the wisdom I seek to know and respect about Nevada.
Being raised in Arizona, I first visited Nevada in the summer of 1970 and my felling's where the same at that time as they still are today. Nevadans have the freedom of "Life, Liberty and the Pursuit of Happiness", like all of our Nation should offer and support. Here in Nevada for me it more suitable. So, in 2012 my passion for the people, lifestyle and Nevada's openness to travelers and visitors of the world empowered me to drop anchor. To choose the location that started off my young man's adventures that took me around the world… to bring me back to the place I want to live my life's last adventures.
To understand my point of view… I must provide more insight…
I traveled most of these locations before I was 21yrs old… Nevada, Utah, California, Idaho, New Mexico, most of Mexico, Central America and all of Arizona. Hunting, fishing, camping and supporting those who needed support. Arizona was the only time traveling with family, all the rest was heading out on my own. Seeking adventure, wisdom, knowledge and discretion.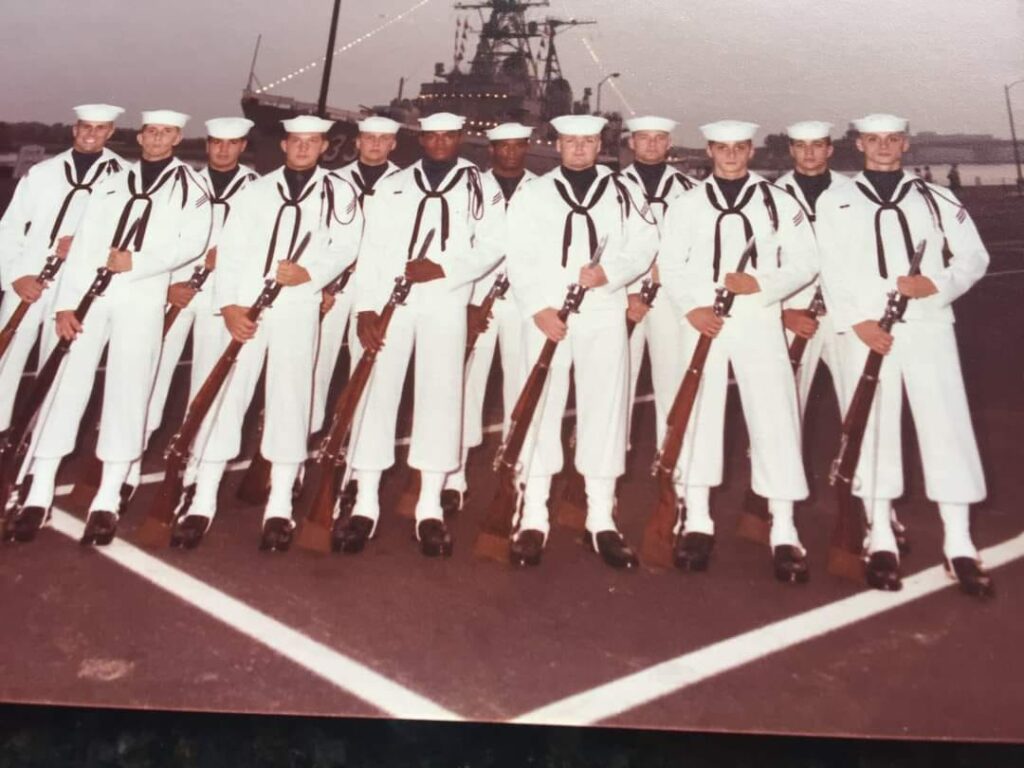 By 21yrs old I was in the United States of America Navy with my first duty station in Washington D.C. from 1983-86. It was and still is an honor to have served all of you. The United States Navy Ceremonial Guard is the official ceremonial unit of the United States Navy. I was in the Drill Team Unit, at the time a 12-man team of the only lease then 200 out of all US Navy be win the title and honor. (3rd from the right in the front row)